Verizon Business Digital Voice
A big-business-hosted VoIP system
starting at
$35
Per month, For Yr 1. Plus taxes, fees & equip. charges.
Call 1-833-915-2424 to Order
Verizon Business Digital Voice
A professional communications solution over a secure cloud-based VoIP connection.
Stay organized with over thirty powerful, enterprise-level calling features.
Route calls to whichever series of numbers or employees you want.
Manage calls from the office, on the go, and between your devices.
Receive visual voicemail WAV audio files sent to your email.
Reroute calls to a pre-set number in the event of a power outage.
Special phone equipment is required for the 30+ features to work. If you want to keep your current standard phone, an Analog Converter is required or you can buy new IP phones for exceptional sound quality. All equipment can be paid for over 12 months without interest. If you don't want to purchase equipment, ask about standard phone packages that work with standard phones.
Call 1-833-915-2424
The internet is essential to run our business. We were able to actually upgrade it to [a] faster speed at a lower rate. Thank you.
— Lily Rivera, Assistant Manager, The Fitz at Rockville Towncenter
Choose your Verizon phone plan
Hardware is crucial to your Verizon business phone. We offer a variety of models to handle small office call volume or lots of calls.
Learn more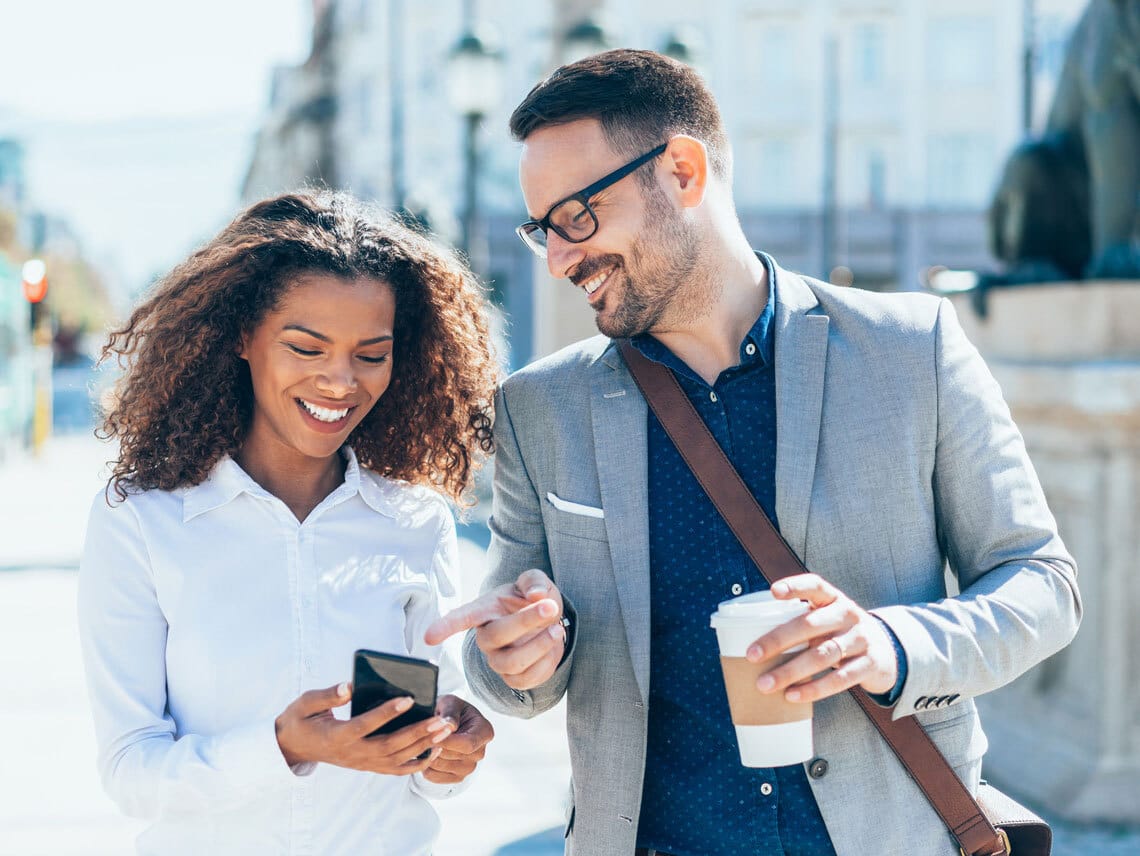 Refer a friend and get $400 on us.
$400 for you and a friend with the Refer a Business Program.
If you're a Verizon business customer, you can get a $400 Visa® Prepaid Card for both yourself and a friend with the Refer a Business Program. It's easy, just:
Contact a Verizon business representative.
Fill out a referral form for your friend's business.
Receive a $400 Visa Gift Card for you and the person you refer after they sign up for a Verizon business service.
Refer My Friend 1-833-915-2424
Powerful calling features
Convenient, cost-effective calling over a secure cloud-based connection
Powerful calling features
Convenient, cost-effective calling over a secure cloud-based connection
Speak to an agent
Call 1-833-915-2424
Advanced
These enterprise-level features can help you level up your small business:
Favorites
Benefit from many powerful business features as a package standard:
Call Forwarding
Call Hold / Call Resume
Call Redial
Call Transfer
Call Waiting
Call Waiting ID
Inbound Caller ID
Speed Dial
Voicemail
Mobility
Your business is mobile. Your phone service should be, too. These features help:
Business Continuity
Call Notify
Chrome™ Dailer
Desktop Client
Instant Messaging
(Coming Soon)
Mobile App
Simultaneous Ring
Monitoring
Stay on top of who's calling with these perks:
Barge In
Busy Lamp
Call History
Monitoring
Outbound Caller ID Blocking
Outgoing Call Plan Management
Productivity
Get more done and avoid interruptions with a these helpful extras:
Anonymous Call Rejection
Call Logs with Click-to-Dial
Call Park / Call Retrieve
Call Return
Do Not Disturb
Extension Dialing
Feature Access Codes
3-Way Calling
Personal Phone Directory
Selective Call Rejection
Watch your business grow.
Take advantage of the additional benefits Verizon Business Digital Voice offers.
Fios digital voiec scales as your small business grows
Option to add aditional voice mailboxes
Push to Talk and Group Paging available
Unlimited nationwide calling
You've got the service—now you need the equipment. Discover what the right VoIP phone can do for your business:
Amp up your productivity.
Tall orders? No problem. When you bundle Business Digital Voice with Fios business internet service and Fios TV, you can tackle your workloads.
Learn more about Verizon business bundles
Get more done faster with Fios Internet for Business.
Fios Internet for Business brings the reliability and speed of a fiber-optic network to your operations. Get speed from 200 Mbps to 1 Gpbs so your data can move as fast as your business does.
Fios internet service is built for the way modern businesses work—with upload speeds equal to download speeds—so you can share files and store them in the cloud for convenient access.
Bundles start at just $89.99/mo.
Call 1-833-915-2424
Kick customer service up a notch by providing Fios TV.
Providing TV for your customers is a great way to keep them on-premises longer and make their wait times more pleasant. Fios TV for Business is built with you and your customers in mind.
Preselected channel lineups don't fit all businesses. Unlike Spectrum cable TV, Verizon custom packages let you tailor the programming to your customers, without the added cost of extra channels that won't get viewed.
Fios TV custom packages start at $/mo. Call 1-833-915-2424
Why bundle? There's more to it than saving money.
Bundling isn't just about cutting costs—although that certainly helps. When you bundle services from the same service provider, you help streamline your entire operation and create less work for your billing department. You also get more consistent services since you're already familiar with the brand.
When you bundle with Verizon, you also get access to our 24/7 business support for all your services. And you get all the benefits of the Verizon Fios fiber-optic network powering your whole business—benefits like HD voice and 99.9% reliability and blazing speeds.
The Fios difference
"To put us ahead of the competition, we needed to have fast internet, and good reliable phone service. Verizon came in and set it up and I really haven't had to think about it since."
—Corina Stammworthy, Owner, Laundromutt
Business Digital Voice has success on speed dial.
Bundle 5 VoIP lines with up to 940/880 Mbps speeds and get a special price + an additional basic line at no additional cost.11
Want your Verizon services tailored to your business? Simply fill out the form to get started.
Looks like there's an issue submitting your form.
Ensure your ad-blocker is disabled and submit again, or call us to complete your order!

I agree to the PRIVACY POLICY and the TERMS & CONDITIONS, which include mandatory arbitration. I also provide my consent for Clear Link Technologies, LLC, its affiliates, and associated brands to send me timely offers and useful information via emails, phone calls, and SMS messages, including SMS messages or calls to my mobile phone via automated technology and artificial or pre-recorded voice, at the number provided in this form. I understand that my consent is not required as a condition of purchase and that message and data rates may apply.
Thank You! You should receive an SMS text message from a Verizon sales consultant shortly.
Frequently asked questions
Do I really need a separate business service? Isn't cell service enough?
If your business is very small, you might be able to get away with using only cell service to communicate. This is a possible cost savings since you'll probably need cell service even if you have a dedicated business line.
You'll miss out on a lot of powerful benefits that come with a business phone system, though. A few of the thirty-plus calling features Verizon Business Digital Voice offers won't be available with a cell plan:
Desktop Client
Music on Hold
Simultaneous Ring
Call Transfer
Voicemail to Email
Can I get Visual Voicemail messages with Verizon Business Digital Voice?
Yes, Verizon Business Digital Voice includes Visual Voicemail.
Is Verizon Business Digital Voice a VoIP service?
Yes, Verizon Business Digital Voice is a VoIP service.
VoIP stands for Voice over Internet Protocol. It essentially refers to telephone service that transmits signals over high-speed internet rather than through a standard telephone line. VoIP phone service has many advantages over traditional phone systems:
Powerful technology to make every minute count
Advanced features to connect customers and employees
More cost effective
Easier to scale
Why is fiber service a better choice for my business?
Fiber networks use fiber optic cables to transmit data. These cables are significantly faster and more robust than traditional copper cables, so more data can be transmitted over longer distances in the same amount of time. Verizon Fios voice delivers crystal-clear HD voice, crisp TV picture, and powerful high-speed internet that can handle heavy loads easily.
Can I choose my own telephone number with Verizon Business Digital Voice?
Yes, with Verizon Fios digital voice you can choose a phone number that matches your business's brand and image.
Is there a service agreement or contract with Verizon Business Digital Voice?
We offer both month-to-month and two-year contract options. With a two-year service agreement, you qualify for better pricing for Verizon Fios business services, including Business Digital Voice. This helps ensure a consistent price throughout the term of your service.
Does Verizon offer service for medium-sized businesses?
Yes. Verizon has several phone service options designed to suit the changing needs of growing businesses. Verizon Business Digital Voice can support up to 99 lines, perfect for many medium-sized businesses ready to bundle internet and phone. Visit our medium business page to learn more about Verizon Business Connection bundle, Verizon Virtual Communications Express, dedicated internet lines, and secure private networks to protect important data.