Stay competitive with 10 Mbps internet.
Put the freedom back in freelance with a durable connection.
Call 1-866-714-4682 to learn more about 10 Mbps internet.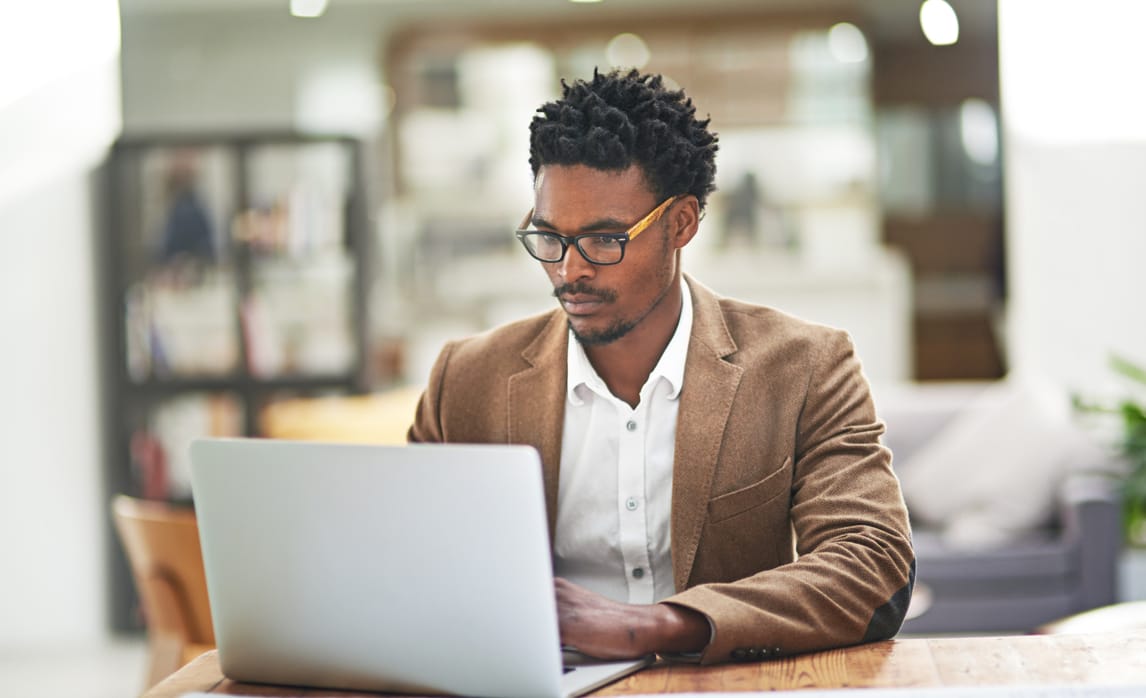 What does 10 Mbps have to offer?
There's no "one size fits all" as far as internet is concerned—businesses need specific plans to suit specific needs. No matter the size of your company or the dynamic you have within your workspace, internet is all but mandatory to a thriving, innovative business.
Verizon high-speed internet is the reliable, affordable option perfect for small businesses with a few employees. You'll benefit from a dedicated line (so no sharing your connection) and bandwidth that supports your day-to-day needs. With a standard DSL connection, 10 Mbps internet speed allows you to carry out various tasks throughout your workday, including:
Uploading and downloading files
Tracking invoices
Completing online transactions
Operating multiple devices
Running basic web applications
Don't spend your profits on something you don't need. Verizon high-speed internet allows your business to stay ahead, all while keeping an eye on that bottom line.
Find out how much bandwidth your business is getting.
Internet
Fastest - 10+ Mbps
10-15 Mbps/768 Kbps
How fast is 10 Mbps?
10 Mbps delivers internet download speeds at approximately 10 megabits/second and upload speeds up to 1 megabit/second. That means a 10 MB file will take 8 seconds to load. This speed is ideal for small businesses with very few employees, and it functions through a DSL internet connection with a unique IP address.
Is 10 Mbps fast enough?
If 10 Mbps internet speed wouldn't keep up with your business's ambitions, see where pure fiber-optic speeds can take you. If you're running more transactions, hosting bigger conference meetings, or uploading more files to the cloud, you may want to see what Verizon Fios Internet for Business could do for you.
Looking for faster speeds?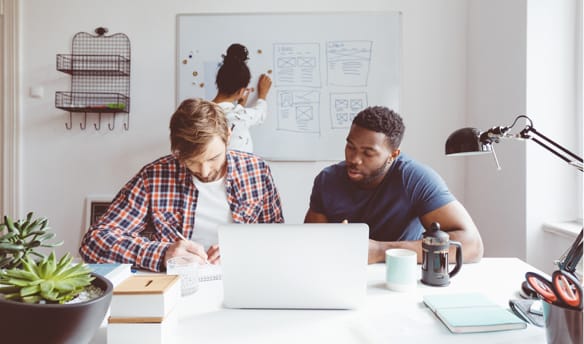 Broadband has never worked more smoothly.
When you trust in the Verizon standard, you're trusting in 99% uptimes, the most reliable connections, and the fastest internet speeds available. You're investing in your business's future and success. Verizon is more than just a service provider—it's a pathway for growth.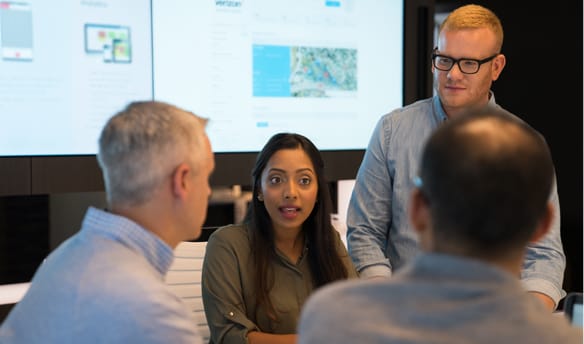 What will you get from an industry leader?
With over 6 million customers and counting, Verizon suits small businesses with big plans. You can trust Verizon to easily get you on track and where you need to go.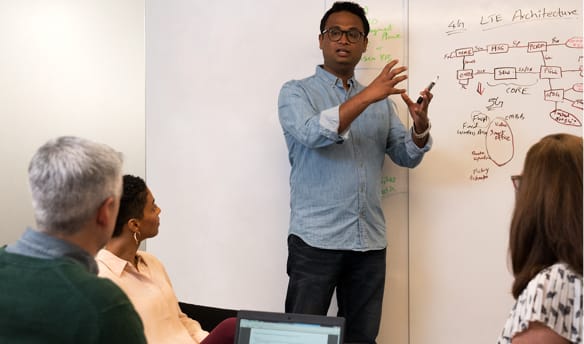 Bundling builds a better business.
Simplicity is the goal when you bundle your Fios services into one manageable bill. You'll save money and time, and can focus more on running your business. It's like a gift that you give to yourself.
Want your Verizon services tailored to your business? Simply fill out the form to get started.
Looks like there's an issue submitting your form.
Ensure your ad-blocker is disabled and submit again, or call us to complete your order!

I agree to the PRIVACY POLICY and the TERMS & CONDITIONS, which include mandatory arbitration. I also provide my consent for Clear Link Technologies, LLC, its affiliates, and associated brands to send me timely offers and useful information via emails, phone calls, and SMS messages, including SMS messages or calls to my mobile phone via automated technology and artificial or pre-recorded voice, at the number provided in this form. I understand that my consent is not required as a condition of purchase and that message and data rates may apply.
Thank You! You should receive an SMS text message from a Verizon sales consultant shortly.