What is Verizon Fios Internet?
Fios is a 100% fiber-optic network that delivers state-of-the-art TV, internet, and digital phone straight to your home.
Why is Fios Internet better?
How does Fios work?
Using the power of fiber-optic lines that transmit data more efficiently than copper cable, Fios sends high-capacity internet, TV, and phone signals straight to your home.
Fiber to the home vs fiber to the node.
Many cable TV and internet service providers run a fiber-optic line into a neighborhood hub called a node. Copper wires then transmit data and TV signals from the node to the home but these copper wires don't have the same bandwidth capacity or speed efficiency of a fiber-optic line. In contrast, Fios runs fiber directly to your home for unbeatable reliability.
Why is fiber service faster?
Unlike copper cable lines, fiber-optic lines are made up of strands of glass. These strands transmit information at almost the speed of light and transfer vast amounts of data much more efficiently than copper wire.
What does Fios speed do for you?
See how Fios can fit your lifestyle.
Families
Home Office
Power Users
Students
Sport Fans
Gamers
Fios for families.
If you have a family, a Fios Triple Play gives you the ability to use parental controls and have multiple users online at once. With a Fios Triple Play, you can:
Stream movies in the front room, while the kids play online in another room
Enjoy family programming like Disney Channel, Nickelodeon, and Cartoon Network
Record what you want to watch with the Multi-Room DVR and and avoid a family conflict
Stream in HD
Keep your kids safe with intuitive parental controls for both TV and internet
Enjoy unlimited local and nationwide long distance calling
Fios for home office.
If you have a home office, Fios gives you the internet bandwidth to run smoothly, as well as advanced phone options to filter calls. Get Fios for your home office today and you can get:
Download speed up to 500 Mbps
An internet connection that allows seamless access to cloud services
A connection robust enough to support an in-home network
HD Streaming
Reliable, high-quality digital voice services
Up to 20 features, including Caller ID, Voice Mail, & 3-Way Calling
Fios for power users.
If you are a serious internet user, then Fios Internet has a plan suited for your intense needs, whether you're gaming or downloading large files. With Fios, you get:
Some of the fastest download and upload speeds in the nation
No data caps
Download speeds up to 500 Mbps
Upload speeds up to 500 Mbps
High Speed Wireless Router available
Fios for students.
Students rejoice! With a Fios® Internet package, you get enough bandwidth to easily support a roommate gaming online, while you stream HD TV or enjoy social networking at the same time. With Fios you can:
Support multiple users at once
Stream HD TV and movies
Stream music
Game online with virtually no lag
Download and upload large files in seconds
Create a Wi-Fi hotspot to support all your devices
Use the cloud seamlessly
Fios for sports fans.
If you're a sports fan, a Fios Double Play brings you HD and faster streaming from all your favorite sports sites, and Fios TV has every major sports channel you could ask for.
NFL Red Zone, all the ESPN channels, MLB Extra Innings and much more
An HD DVR, so you never miss any of the action
Remote DVR programming in case you forget to record the big game
An unmatched video streaming experience
The ability to watch multiple games at once
Fios for gamers.
Gamers everywhere, virtually say goodbye to lag. Fios Internet gives you more than enough speeds to handle all of your gaming needs. With that kind of internet speed, you'll be able to frag fools to your heart's content. Get Fios Internet today and enjoy:
Virtually lag-free gaming
An available High Speed Wireless Router to support multiple devices
Download speeds up to 500 Mbps
HD picture quality
Thanks to the high bandwidth of the fiber-optic network cables, Fios® TV provides viewers with a crystal-clear HD experience.
425+ digital channels
230+ HD channels**
Multi-Room DVR service
Thousands of On Demand titles
Access to live TV on your mobile device**
Advanced features and DVR
Fios TV is more than regular TV. Did you know that with Fios TV you can utilize the Fios® TV App**, allowing you watch TV on-the-go from any of your favorite compatible devices? Plus, the Multi-Room DVR Enhanced service7 ensures you wont miss any of your favorite TV shows.
On Demand and premium channels
If you have a family, a Fios Triple Play gives you the ability to use parental controls and have multiple users online at once. With Fios TV, you can get:
Thousands of free On Demand titles.
Access to HBO®, HBO GO®, SHOWTIME®, Cinemax®, STARZ®, EPIX®
Incredible clarity at affordable prices
A Fios Phone package gives you incredibly clear call quality, plus it's very reliable and affordable. Sign up for Fios Digital Voice today to enjoy:
Crystal-clear phone connections
TV Caller ID
Immediate location tracking when you call 911
Phone features
Back-up Battery
Caller ID
Call Forwarding
Anonymous Call Rejection
Home Voicemail with Multiple Mailboxes
Per call Blocking
Per Line Blocking
Call Waiting with Caller ID
The Fios speed difference
Fios Internet provides some of the fastest internet speeds in the nation. In fact, with a Fios Internet connection, you can enjoy up to 940 Mbps download and 880 Mbps upload°
Support multiple users and devices at once
Enjoy bandwidth-heavy online gaming, virtually lag-free
Download large files in seconds
How does Fios compare
Unlike traditional cable internet, Fios internet runs on a 100% fiber-optic network, which means faster and more reliable speeds for you. Fios ranked higher in customer satisfaction versus other providers in major studies that have compared internet service. Discover the next generation of internet, with Fios Internet from Verizon.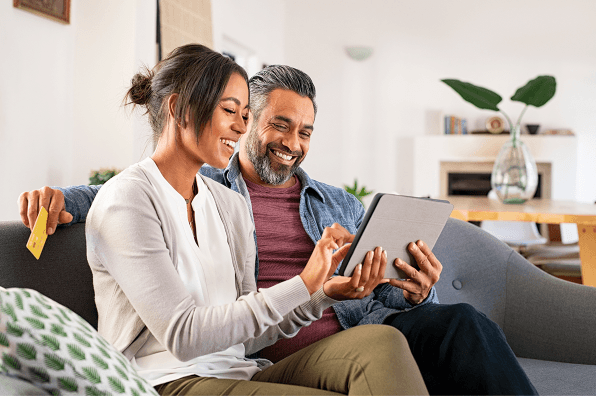 Free Fios Internet could be yours.
With the FCC's Affordable Connectivity Program (ACP), qualified customers can now get free Fios Home Internet using Verizon's Fios Forward discount.
Learn more
Frequently Asked Questions
What is Fios Internet?

Fios Internet is Verizon's premier internet service. You can choose a Fios package with internet speeds as fast as 300/300 Mbps or faster speeds to up to 940/880 Mbps in select areas.
What speeds are available?

Fios Internet packages start at 300/300 Mbps package and range all the way up to 940 Mbps download and 880 Mbps upload°
What are the Fios DVR Specs?

Click here for more DVR information.
Where can I download Fios mobile apps?

You can download the mobile remote apps in the app store of your device.
What speed is best for me?

300/300 Mbps package: Will handle uploading and downloading large files, online gaming, streaming video, ideal for watching instant titles.
Fios Gigabit Connection: Up to 940 Mbps download and 880 Mbps upload°
How do I contact customer service?

Click here for customer service options.
How do I pay my bill?

Visit here and create an account to get your billing information.
Where is Fios available?

Click here to see if Fios is available in your area.
Do I need special equipment?

You will need certain equipment to use Fios. All equipment and installation of that equipment will be available with the Fios package you sign up for.
Where do I find remote codes?

Click here to see remote codes.