Fios is not cable. We're wired differently.
$ 3999mo.4 for 1 yr. + taxes, equip. charges, & other fees.

Fios Internet

50 Mbps

$ 6499mo.4 for 1 yr. + taxes, equip. charges, & other fees.

Fios Internet

100 Mbps

$ 7499mo.4 for 1 yr. + taxes, equip. charges, & other fees.

Fios Internet

150 Mbps

$ 9499mo.4 for 1 yr. + taxes, equip. charges, & other fees.

Fios Internet

300 Mbps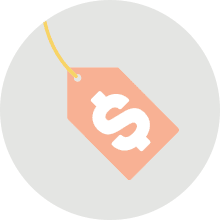 See packages available in your area.
The most awarded network for internet speed and customer satisfaction over the past 10 years.

Fios Internet utilizes fiber-optic technology to give users the fastest download speeds available°°—and upload speeds to match. That's something cable doesn't have. With such a fast network, Fios internet allows you to experience a reliable connection that provides near seamless streaming of HD video.

Speeds to power all your devices.

Fios Internet is able to provide download speeds up to 500 Mbps, making Fios one of the fastest internet providers in the nation. With Fios you can do more than with your typical internet connection, including using multiple internet enabled devices at the same time without a significant impact on your speeds.

A Fios connection means faster downloads of movies and TV, more bandwidth capacity, and more power to do what you want -- making Fios a great alternative to cable internet. Standalone internet packages and bundles are available, so contact us today to find a Fios Internet package that will fit your lifestyle.

See how Fios and cable compare.

Fios Internet isn't the same as cable internet. Cable uses a copper line to deliver an internet signal to your house, and isn't nearly as effective as the 100% fiber-optic network Fios is built on. Experts agree that Fios network technology is the gold standard for internet and entertainment delivery.

Not only do more people choose Fios over cable, but Fios is the fastest and more reliable internet available. If you want the top-rated broadband services in America, then Fios Internet is perfect for you.

Fios Internet availability.

The Fios network is 100% fiber-optic, delivering the fastest internet speeds directly to Verizon customers' homes in 13 states across the nation. With speeds up to 500 Mbps, you can say good-bye to long loading and buffering times.

If you live in an area where Fios isn't available, don't worry! Verizon also offers incredible High Speed Internet packages that can provide download speeds up to 15 Mbps. With a 15 Mbps connection you can download large files, stream movies and TV, game online and much more.

To find out what Verizon services are available in your area call 1-855-817-9926 today.
See if you can get High Speed Internet in your state.